More Kent State University Truths
May 4, 1970


Did you know that 3 of the 4 murdered victims were Jewish?
Did you know that a Portage County Sheriff deputy placed a drop gun under the body of Jeffrey Miller?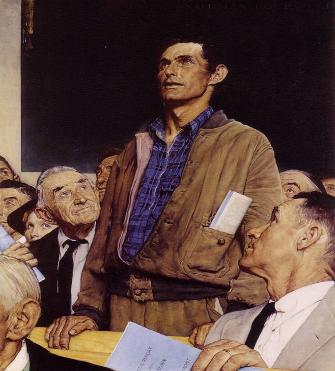 www.AmericanPropecy.us
9-27-10

Press Release

Democrats destroy black tavern with Obama stimulus money

On July 7, 2010 a caller to the American Prophecies radio program related a hard to believe bizarre story on how the city of Akron, OH (Democratic
Administration) tore down his African American tavern known as "Whispers Tavern" using President Obama's stimulus money resulting in approximately
twenty blacks losing their jobs as I.D. checkers, doormen, bartenders, servers, etc. According to the owner, George Zakaib, the Akron Health Department
decided to re-inspect the tavern in November of 2009 for an inspection that they performed five years earlier in 2004. As a result of that inspection, the
sanitarian recommended that the housing board should determine the fate of the building even though the housing board does not have jurisdiction over
commercially zoned businesses. Mr. Zakaib had three motions before the magistrate that were to be heard February 4th 2010.

On or about Monday 2-1-10 Mr. Zakaib encountered Akron Firemen knocking holes in his building during an "exercise". They claimed that the building was
scheduled for demolition. Mr. Zakaib told them he has a temporary restraining order petition in the court to be heard on Thursday 2-4-10. The firemen
left. The hearing on Thursday the 4th was just window dressing, a show trial, to show a form of due process. On Thursday the 4th, the magistrate
dismissed all three motions. The law director told Mr. Zakaib that Whispers Tavern will be demolished on Monday February 8th. On Monday February at 9:
00 AM Whispers was demolished with no right of appeal, no remedy. Everyone at the housing appeals hearing was given 30 to 90 days to complete
repairs. Mr. Zakaib was locked out of his building, all utilities were cut off. He lost large screen TVs, tools, all of his inventory, and all furnishings and
equipment. He is now unemployed had to remove two of his five children from Catholic schooling. I asked him if he had lots of police calls. He showed me
months of police reports and only very minor local problems such as traffic calls, suspicious persons, and domestic verbal disputes. His tavern was only
open from 10 PM until 2:30 AM.

He claims that the city of Akron is doing a land grab for the widening of I-76-77 section of the expressway. Then on 7-18-10 the Akron Beacon Journal ran
a front page story in the community section claiming that this part of the expressway is ranked as Ohio's fifth most dangerous. He believes that the city did
NOT want to pay him for the property through eminent domain. So they chose to speed up the process by condemning it, even though the business
passed its annual health dept. inspection for food handler's permit and D-5 liquor license. This is an egregious violation of Mr Zakaib's constitutional and
civil rights. Only the houses/businesses on the expressway side of the street are targeted by the city of Akron. Mr. Zakaib was given air time on WNIR
100.1 FM on numerous occasions and the callers sentiments are for his unanimous support. He also claims that by the University of Akron building a
40,000 seat stadium in an old neighborhood with 70 year old streets that they need more access. If the media would simply do their job and expose this,
maybe we could get a Justice Department investigation and stop this abuse of Akron's property owners.